Hey, remember that time that The Avengers' pet android The Vision was all sad and stuff? Remember? Yeah. That was awesome. Let's totally get a tattoo of that.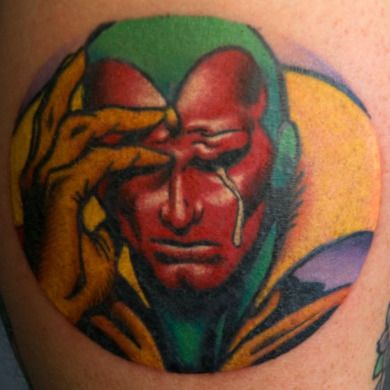 Photo Credit: rogboysf on Flickr
If you've been reading GWS for a while, you'll know that the Vision tattoo nails "sad," but that the prize for "OMG SAD!" still goes to the mopey Batman tattoo.
Congratulations, mopey Batman. You are one unfortunate, emo bastard.
Find Vision figures and desk toys on Ebay
Enjoy this post? Subscribe to Great White Snark by – or by RSS.