Fact: Lightsabers can cut through anything. Except Chuck Norris. Fact.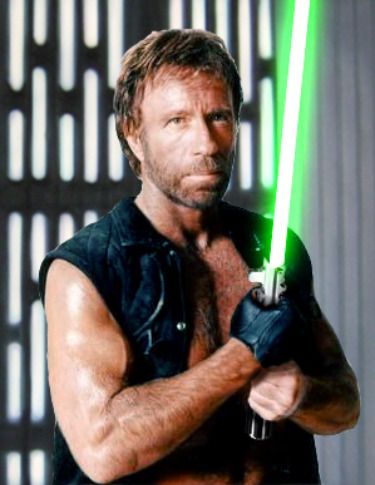 Credit for this inspired photoshop job goes to Timothy, whose commenters offer these other Internets-VerifiedTM facts about Mr. Chuck Norris, Jedi Master:
chuck norris uses light sabers for sword swallowing demonstrations
Chuck Norris once shot down a Tie Fighter with his finger, by yelling, "Bang!"
The power to destroy a planet is insignificant, to the Power of the Norris!!!
And, finally: NORRIS SHOT FIRST.*
* Rimshot.
Find the Lightsaber Laser Pointer on ThinkGeek
Enjoy this post? Subscribe to Great White Snark by – or by RSS.