This costume of what must be* Savage Dragon crossplay was spotted at Dragon*Con.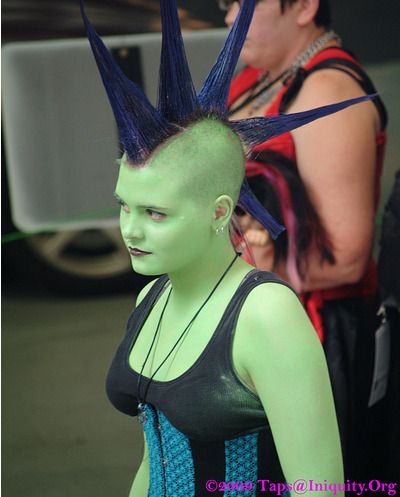 Photo Credit: Taps7734 on Flickr
And, finally, I can think of another sensible reason for having a mohawk besides "raging against the machine."
(If you've ever seen my rage, you know it's nothing but sensible. And maybe a little bit sexy. But that's just what they tell me. In my daydreams.)
* It must be, because the lack of imagination behind "Green Goth Girl" would leave a stain of indelible insult upon this blog. And we all know that every insult on this blog is fully delible.
Find the McFarlane Toys 10th Anniversary Savage Dragon Action Figure on Amazon
Enjoy this post? Subscribe to Great White Snark by – or by RSS.