Pittsburgh artist Emily Berezin artist created this Wonder Woman sculpture entirely out of eleven Wonder® Bread loaves and packages.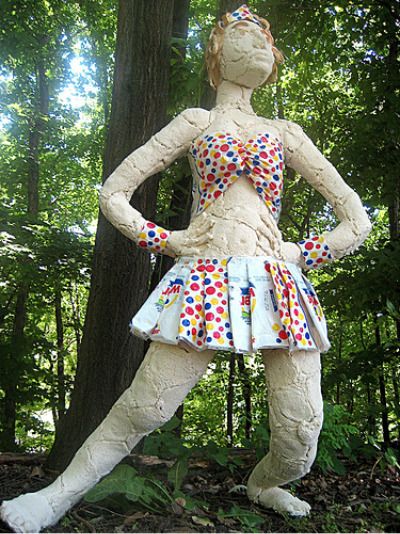 Photo Credit: mleak on Flickr
Now it's a Wonder® Woman. Get it? It's the intellectual property rights that make it funny. Obviously.
Via Neatorama, who prefers whole wheat bread for its nutritional value.
Find Wonder Woman costumes on Ebay
Enjoy this post? Subscribe to Great White Snark by email or by RSS.