Everything was going so well with this homemade He-Man costume right up until that wig happened. And then all that was good with this Masters of the Universe cosplay got swallowed by a bad case of bizarro Prince Valiant hair. Yikes.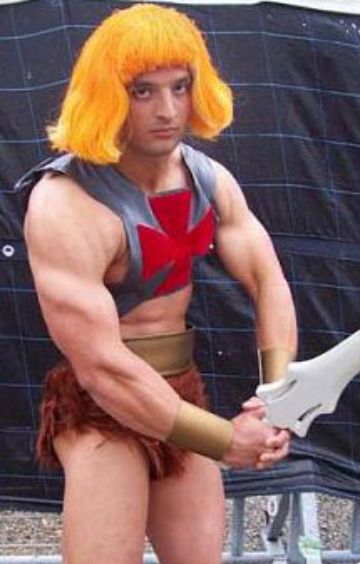 I almost feel bad inflicting this upon you. But I think it's important to our relationship that we share, don't you?
Find custom He-Man figures on Ebay
Enjoy this post? Subscribe to Great White Snark by email or by RSS.