Good news for all of you who still have a consumerist itch that needs scratching after Black Friday. Starting Sunday and through Monday, Amazon is offering great Cyber Monday Deals in honor of a holiday that celebrates your ability to part with your money without actually getting any time off of work.
You can save on electronics, video games, but in particular I'd like to bring your attention to the deals on movies and TV. Namely, how you can grab a bunch of DVDs and Blu-rays under $10.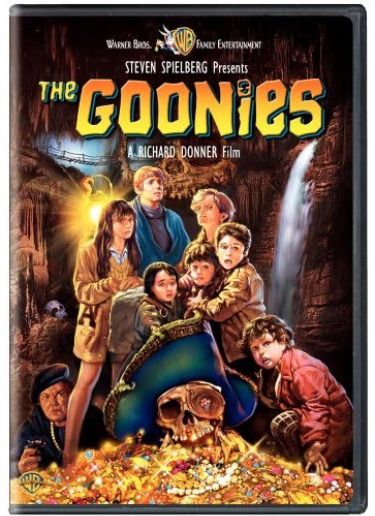 The Goonies on DVD for $6.99, anyone?
Other geeky DVDs I spotted for as little as $6.99 included Batman Begins, Pan's Labyrinth, Gremlins – Special Edition, each of the Lord of the Rings, and each of the Harry Potters.
El cheap-o Blu-rays include The Terminator, Robocop, Ronin, Constantine, Spaceballs, and The Perfect Storm.
See all of the DVDs and Blu-rays available for under $10 and enthusiastically part with your dollar-money.
Enjoy this post? Subscribe to Great White Snark by email or by RSS.