Last week I Twittered about the Klingon Christmas Carol production by a Minnesota theater company under the misguided mission to "…expand our horizons and share knowledge of all cultures, translating between languages…"
Well, that's the sort of ridiculous open-minded thinking that leads to pretend Star Trek space-aliens in rubber masks doing classic holiday plays in made-up nerd languages, now isn't it? I guess you had to learn that the hard way, Minnesotans.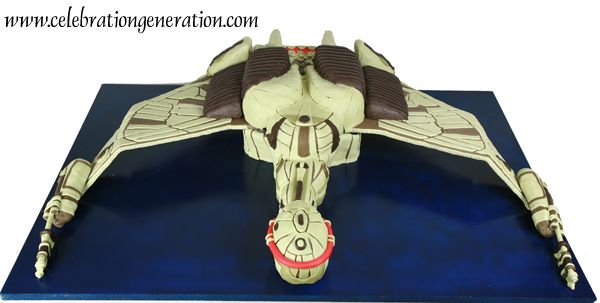 Aware of my fondness for impressive geeky cakes, but apparently unaware of my oft-stated aversion to Klingon thespians, Marie of Celebration Generation Cakes–she of Unsurpassable Super Mario Cake fame–kindly shared the deets on this huge Klingon Bird of Prey cake she created for the show's opening night:
The wingspan is just short of 4′, and the cake is very barely under 3′ front to back. Red velvet with amaretto swiss meringue buttercream.

"Scrooge" actually cut the first few pieces of cake with his bat'leth!
…and knowing how unruly these pretend-Klingons can be, I took to mean that he cut the Star Trek cake with his Klingon phallus. Until I saw the picture, below.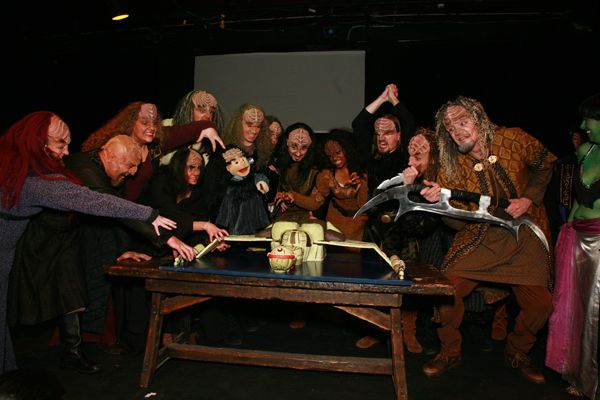 Apparently "bat'leth" means "curvy space sword," not "horned alien love serpent." Common mistake, I'm sure.
More pics, below. (Thanks, Marie!)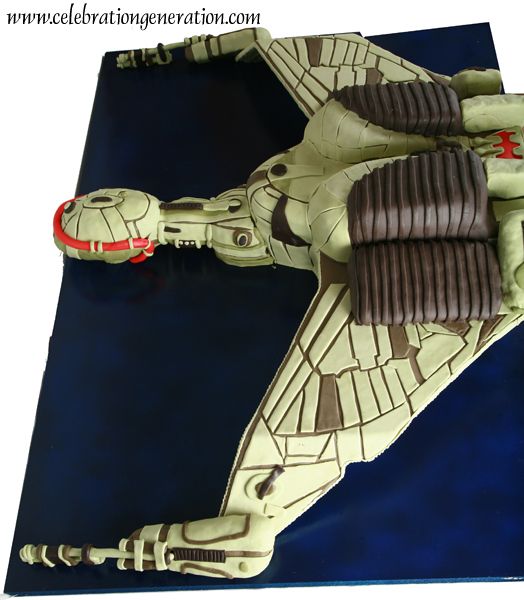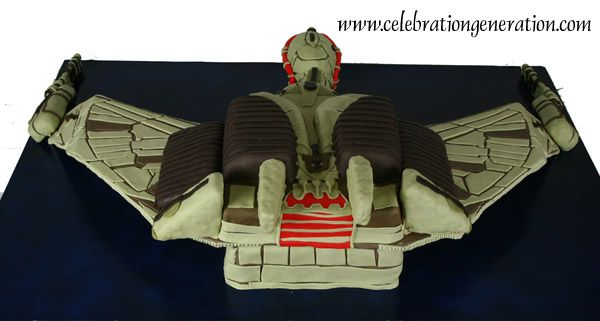 Enjoy this post? Subscribe to Great White Snark by email or by RSS.