This uncanny George Lucas costume spotted at Dragon*Con is why double-takes were invented.

Photo Credit: Taps7734 on Flickr
Check it out, he's even mastered the look of disdain Lucas reserves for us, the movie-going consumers.
Of course, this isn't the first time Lucas's likeness has been captured in Star Wars duds.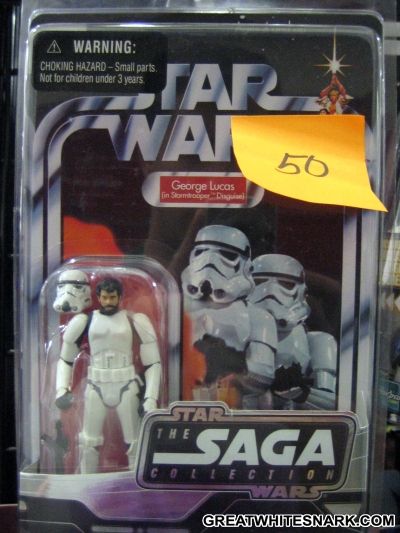 There's a George Lucas action figure floating around, too. It features a kung fu grip for squeezing the life out of any franchise.
Ha, ha, just kidding. Indy 4 did so much to advance our understanding of refrigerator technology.
Find custom Star Wars action figures on Ebay