Liz M. of Artisan Cake Company in Keizer, Oregon, sent me the deets on these delightful Star Wars cupcakes she made for some kid who definitely didn't share these with me. 'Cause I would have remembered that.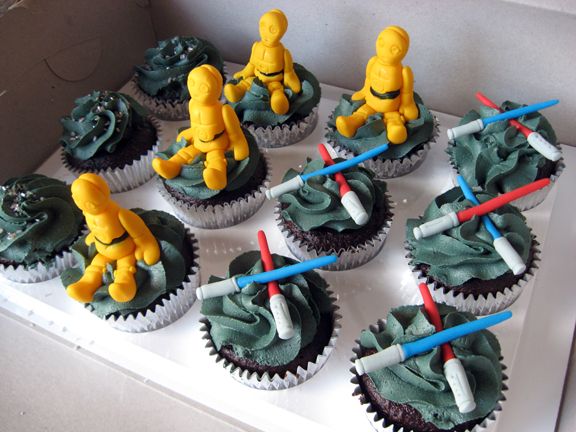 From Liz:
What really warms my heart is that these were for a little boys birthday. The force is still strong with the young ones :) I hand made all of these using only fondant.  The little C3PO is my favorite :)
Yeah, out of the lightsabers, Stormtrooper helmets, Darth Vader helmet,s and little R2-D2s,  I like the C-3PO cupcakes, best, too. But mostly because I like my food to look anthropomorphic, so that when I'm eating it I can pretend I'm a rancor beast. Or Marlon Brando. Because he looks like he eats people. Or he has. At some point.
Find Star Wars cake toppers on Ebay