Yeah. This guy's got an Iron Man tattoo of a miniature arc reactor right in the middle of his chest. As if drawn by a skillful, right-handed 11-year-old using his left hand.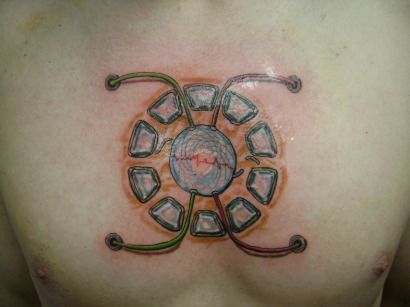 Photo Credit: kptattoo on Flickr
So there's that.
Find Iron Man costumes on Ebay
Enjoy this post? Subscribe to Great White Snark by email or by RSS.