I'd love to tell you more about this Star Wars TIE Fighter costume, but I found it via WTFcostumes, a blog more likely to procreate with a Nav'i from Avatar than to give any attribution to a source.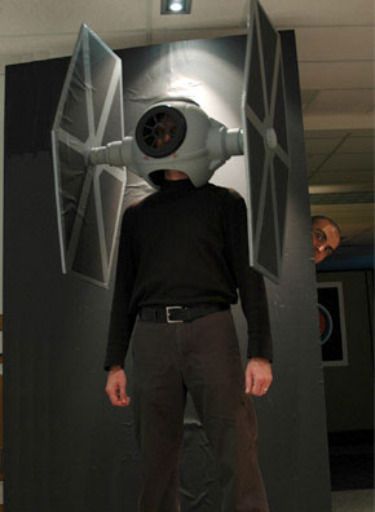 They do know how to watermark the hell out of a photo that doesn't belong to them, though.
So, "crop" is my friend. I apologize to those of you who wanted to see this gentleman's lower shins.
Find Star Wars costumes on Ebay
Enjoy this post? Subscribe to Great White Snark by email or by RSS.