This baby Alien chestburster costume represents a victory for parents, everywhere.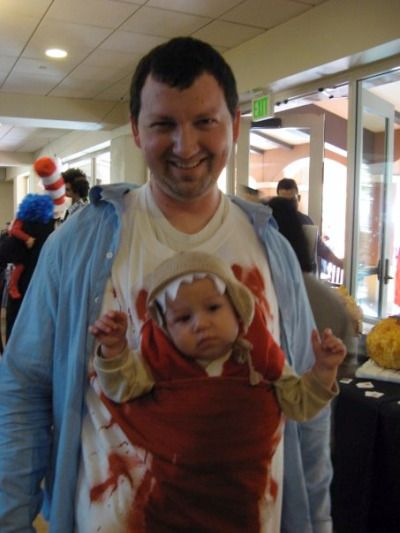 It demonstrates that babies are good for more than eating, pooping, and sleeping. They also make excellent props. And, just FYI, taste delicious. Like really young chicken.
Via Super Punch, which frowns upon the consumption of unseasoned babies.
Find funny baby costumes on Ebay
Enjoy this post? Subscribe to Great White Snark by email or by RSS.