This is glorious. I think we can all agree that when Picard takes on Chunk… we all win.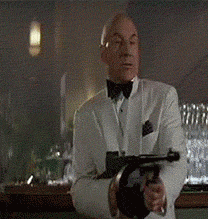 I can't get enough of this thing. After letting it cycle 20 or 30 times, I noticed how Chunk looks like he's channeling Bruce Banner right before he transforms into The Hulk.
I wonder what I'll notice after watching it another 50 times. Simple pleasures, simple pleasures.
Via Global Thermonuclear War. War: now we know what it's good for.
Find Captain Picard action figures on Ebay
Enjoy this post? Subscribe to Great White Snark by email or by RSS.