This entire family (willingly?) dressed up in Star Trek costumes for a family portrait.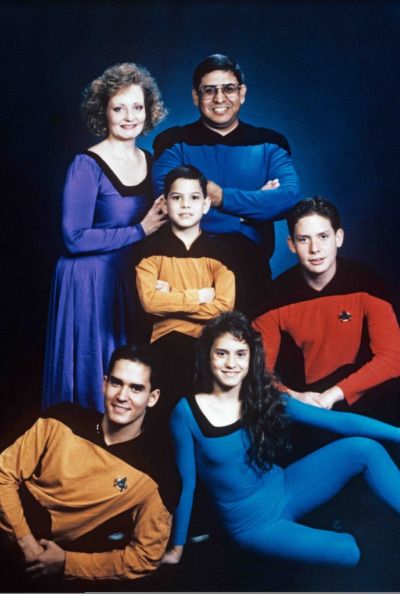 Which is certainly one way to guarantee your kids won't get to experiment with pre-marital sex. No unwanted teen pregnancies in this household!
Via the frequently-glorious Awkward Family Photos, who would never send one of their kids on an "away" mission in a red shirt.
Find Star Trek costumes on Ebay
Enjoy this post? Subscribe to Great White Snark by email or by RSS.