I rarely use the word "sexy" sarcastically, but when I say "sexy Teenage Mutant Ninja Turtles costume," I'm absolutely dripping with the fluids of mocking irony.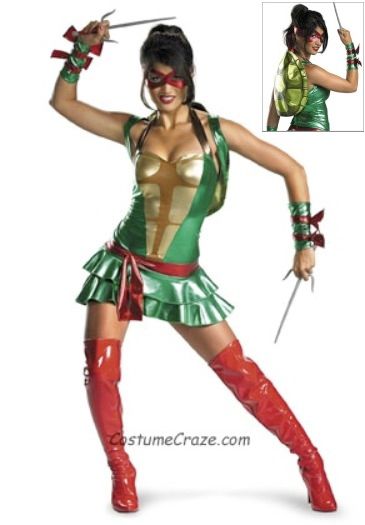 Really? A teenage mutant ninja turtle? Have we seriously run out of things to make "sexy" costumes out of?* Has "Sexy Wolverine" already been done? Sexy Cobra Commander? Sexy Transformers?
(Hint: These are–tragically–all trick questions.)
Via Costume Craze Blog, who absolutely won't quit until you're wearing a sexy costume.
* Note that my level of distress has me completing sentences with prepositions.
Find Teenage Mutant Ninja Turtles costumes on Ebay