To Sue and Mark, the claimants of this Klingon Great Hall Wedding Cake from A Better Cheesecake bakery, I say: May you love violently for many war-torn years to come.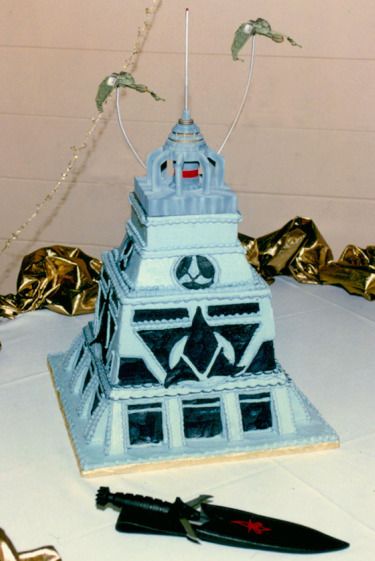 Photo Credit: klinqueen on Flickr
Which I'm pretty sure is about the nicest thing you can say in "Klingon" to Star Trek nerds.
Via Retroist, who lives long-ish, semi-prosperously.
Find Klingon replica Bat'Leth blades on Ebay
Enjoy this post? Subscribe to Great White Snark by email or by RSS.