A family portrait at Dragon*Con 2008 of costumed Hellboy, Liz Sherman, and the twins.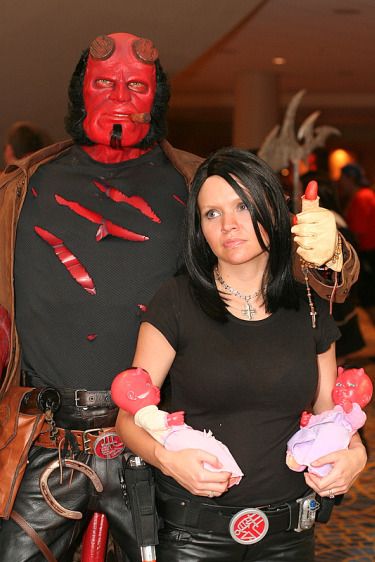 Photo Source: fototoad on Flickr
Hellboy–who bears a remarkable resemblance to the Ron Perlman version–is quite the proud papa.
Liz, on the other hand, doesn't look thrilled to have delivered two, horned devil-babies through her birth canal.
(Yeah. I hope she wasn't planning on using that thing, again.)
Enjoy this post? Subscribe to Great White Snark by email or by RSS.