You see a Paper Iron Man costume. I see Edward Scissorhands' whipping boy.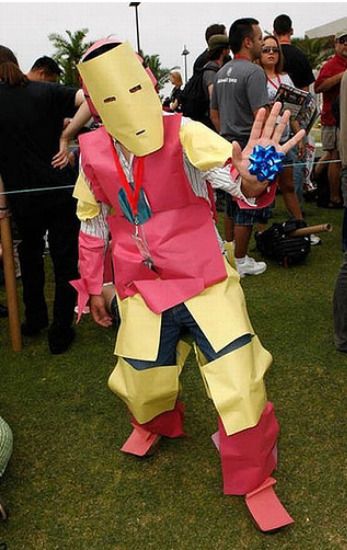 Kidding aside, this guy is clearly the MacGyver of cosplay. I mean, he made an entire costume out of the discarded remnants of an unwrapped gift. Cheers, fella. Also? Snip, snip! Ha, ha. Gotcha.
Via Geek Orthodox, who fights–but never runs–with scissors.
Find Iron Man costumes on Ebay
Enjoy this post? Subscribe to Great White Snark by email or by RSS.