On your wedding day, Seattle's Jet City Cakes wants you to remember: love takes many forms, and can–in turn–be sweet, dark, sticky, or have you violently ejecting your inside parts through a gaping chest cavity. MAZEL TOV!
Behold their H.R. Giger Alien cake inspired by the Swiss nightmare-surrealist, who won a Visual Effects Oscar for Alien, don'tcha know.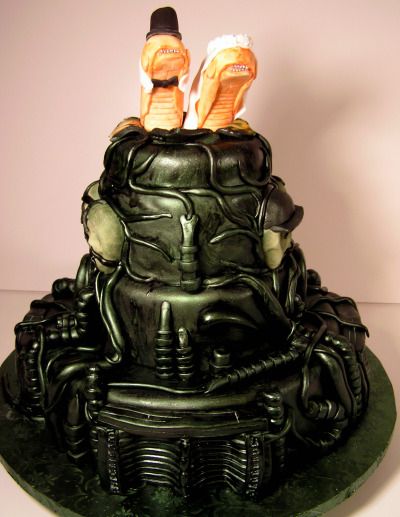 Photo Credit: Jet City Cakes
You will never see a more unusually-docile pair of alien chestbursters.
Find H.R. Giger posters on Amazon
Enjoy this post? Subscribe to Great White Snark by email or by RSS.