Hi. I'm the Megatron baseball cap from New Era. I'm a stain upon fashion that will poison your eyes with ludicrousness.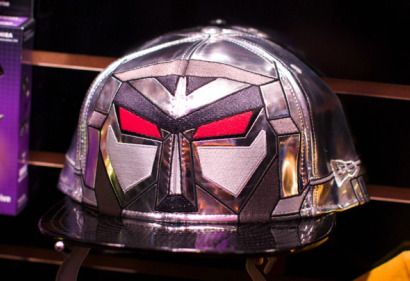 Photo Credit: Gizmodo
At $49.99, I'm about $45 too much to even count as a gag gift.
Via Fashionably Geek, who doesn't like your hat if it doesn't blind him in the sun.
Find Transformers belt buckles on Ebay
Enjoy this post? Subscribe to Great White Snark by email or by RSS.