The friend of some dude on Reddit made these Borg cupcakes. The Borg implants were made from "rolled icing" and other features were crafted from marzipan.
Which is practically 2/17ths of a recipe. Don't say I never gave you anything.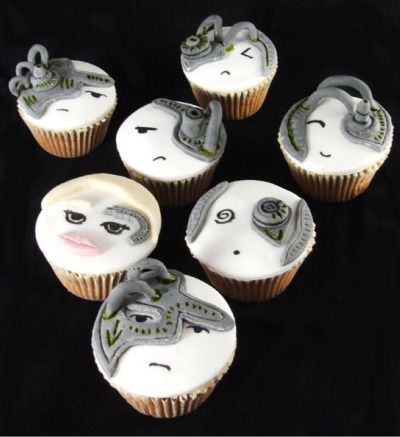 So, the one at the bottom, that's Locutus. The one up and to the left from him is Seven of Nine. And the one to the …. OMG SOMEONE STOP ME BEFORE I AM ASSIMILATED BY THE HIVE MIND THAT IS STAR TREK NERDITY.
Find custom Star Trek LEGO figures on Ebay
Enjoy this post? Subscribe to Great White Snark by email or by RSS.