Anyone who knows Avatar: The Last Airbender–either via its original incarnation as a fantastic animated TV show or by way of the compelling trailers for the upcoming live-action movie–knows that the main characters are all little Asian kids.
Little. Skinny. Asian. Kids.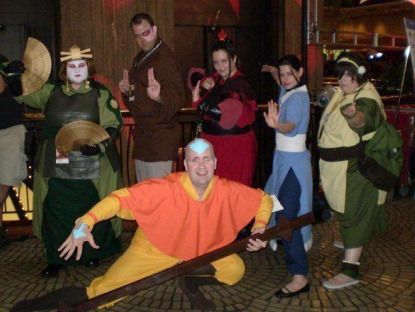 Not only do these Airbender costumes not feature Asians, nor kids, their degree of non-skinniness falls squarely within the domain of "Did someone mention little kids? 'Cause I could totally eat right now."
Via The Daily What, who frowns upon snacking on children. Unless they're suuuuper asking for it.
Find The Last Airbender costumes on Ebay