So, "Lia" and her fiance went to the trouble of programming Super-Mario-like 8-bit video games* to serve as the invitations to their wedding.
"We knew that we didn't want standard paper invites. We wanted something for people to keep and remember. We are geeks. We love video games. Why not have a video game invite?"
The thing is, the invited guests can't see the wedding details until they win the game.
Which, I don't know… doesn't sound so awful. Poor hand-eye coordination seems like a pretty righteous excuse for not having to buy a wedding gift. (P.S. I hate buying wedding gifts.)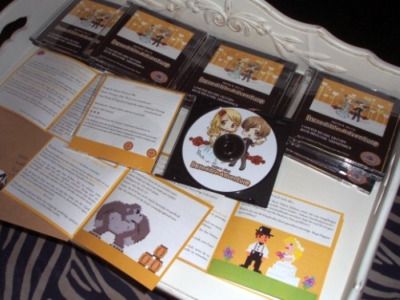 Via Offbeat Bride, who apparently celebrates brides who tragically have no sense of rhythm.
* You can download the Windows PC game/invitation here, but only if you've already exhausted the other 1,278,912 casual gaming options on the internet. ONLY IF.
Find Super Mario costumes on Ebay
Enjoy this post? Subscribe to Great White Snark by email or by RSS.