So, here's more goodness to come out of the That Takes the Cake sci-fi-themed cake show in Austin this past weekend. (Seen previously: The Avatar Na'vi cake.)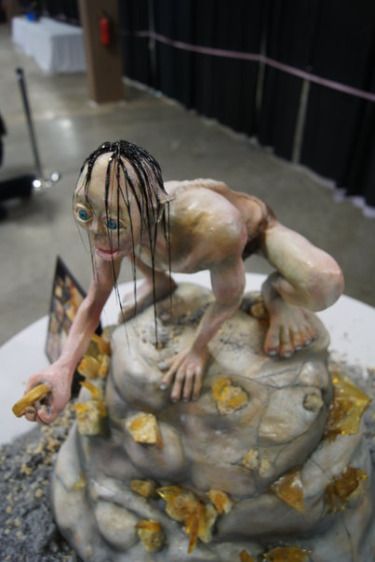 And by "goodness", I mean fugging fugg-tacular cake artistry in the form of this Lord of the Rings Gollum cake by Brian Stevens of Crazy Cakes.
Talent scouts from the TLC network saw Brian's work at the show and asked him to appear on an upcoming episode of "Ultimate Cake Off," one of their 17 cake-themed shows.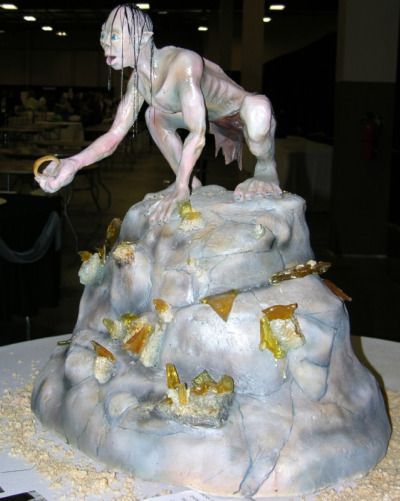 Photo Credit: kimberlychapman on Flickr
Which means that we can fairly assume that the scouts from TLC have at least 1/6th of my impeccably-good taste.
Thanks to Kyla for the tip.
Enjoy this post? Subscribe to Great White Snark by email or by RSS.