This E.T. the Extra-Terrestrial cake is yet another impressive piece of confectionery work to come out of the That Takes the Cake sci-fi-themed cake show in Austin.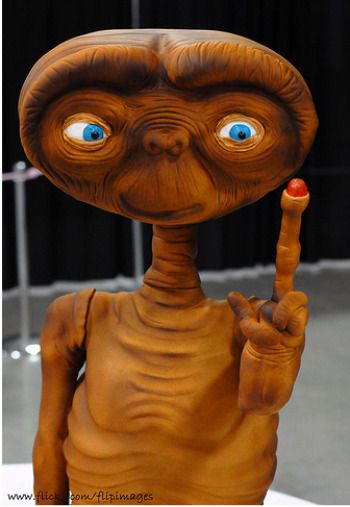 Photo Credit: DigiNik13 on Flickr
And I've seen dogs in heat less suuuuuper-happy to see you than E.T.'s finger. In the photo below, even E.T. seems to be concerned with what's going on with that thing.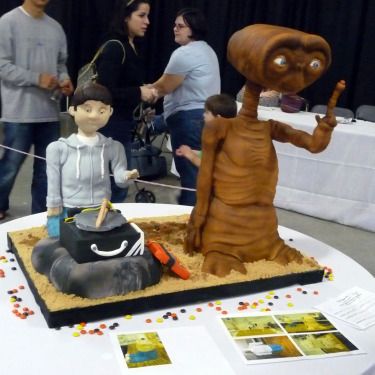 Photo Credit: Devrah on Flickr
You know what they say: see your doctor if it stays erect for more than four hours.*
* Aaaaaaaaaand… boner joke.
Find E.T. the Extra-Terrestrial posters on Ebay
Enjoy this post? Subscribe to Great White Snark by email or by RSS.