So, that sensation of guarded glee you're experiencing upon seeing this perfect, kid-size Predator costume is thanks to my shameful pandering to you with adorable-/awesome-ness.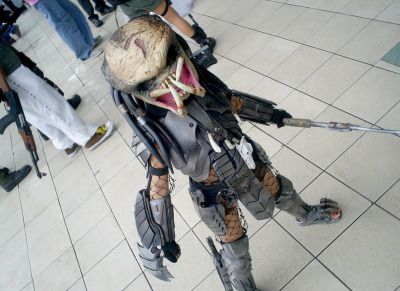 I'm sorry / you're welcome.
Via anonymous Imgur post, by way of Look at this Frakking Geekster, who doesn't mind my pandering so much because he likes the taste of shame sandwiches.
Find Predator costumes on Ebay