For her son's 10th birthday in January, Barbarann G. crafted this 32″-inch tall, 70 lbs, almost-100%-edible cake based on Brutal Legend, the Jack-Black-voiced video game.
But before you start click-clacking an email out to Barbarann, asking how she might help you spoil your own child in an outlandish fashion with confectionery artwork, know that she is but a mere cake hobbyist.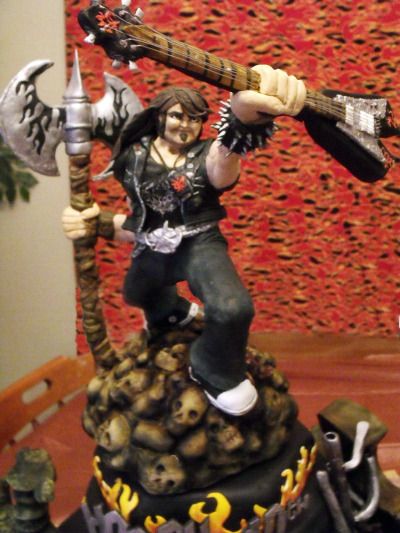 Photo Credit: Cake Rhapsody on Flickr
That is, she made this and her other amazing cakes out of love for the art. And also because she hates getting recognized for her copious, impressive work with monetary remuneration.
Totally. Don't we all.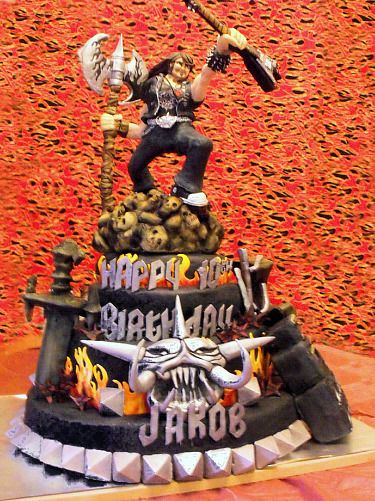 Via technabob, who will absolutely accept your "remuneration," even though you could have just said "cash" and saved everybody some time.
Find Nintendo cake toppers on Ebay
Enjoy this post? Subscribe to Great White Snark by email or by RSS.