So, yes, that is an actual turtle that has undergone taxidermy and has had its turtle guts scooped out to make way for a bunch of gears and other steampunky-type things. Or, you know… mostly gears.
Lisa Black taxidermy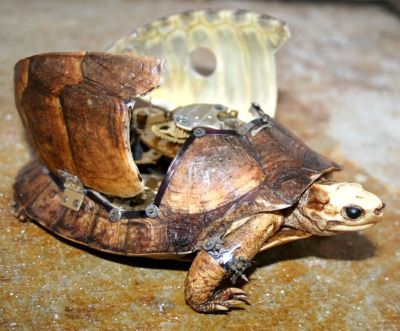 To those of you freaked out that artist Lisa Black would create this steampunk turtle "sculpture" with organic parts: I have it on good authority that the turtle led a full, happy life of eating grass and taking forever to get anywhere.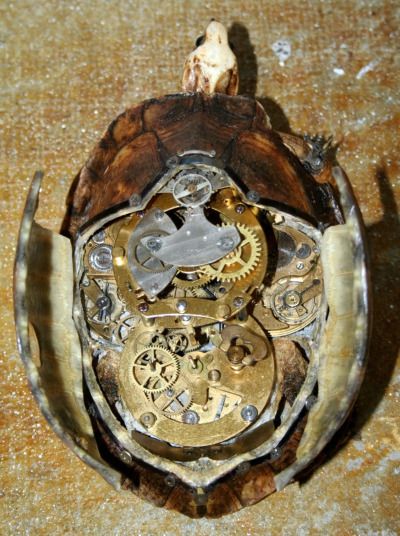 Plus, c'mon… it's just a turtle, people. It's not like Lisa made steampunk sculptures out of a duckling or a fawn or anything.
AHEM.
P.S. Baby crocodile.
Find steampunk costumes on Ebay
Enjoy this post? Subscribe to Great White Snark by email or by RSS.