This is no ordinary Labyrinth tattoo.
In the sense that an "ordinary" Labyrinth tattoo would simply consist of a portrait of David Bowie's creepy-androgynous (crandrogynous?) mug. Or of the likeness of a Jim-Henson-created goblin puppet. You know… "ordinary."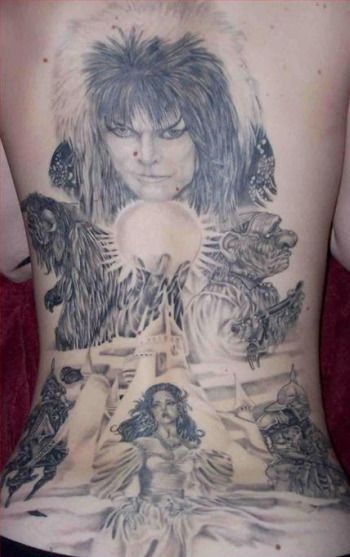 This lady-person opted to get not just a tattoo of a single character from Labyrinth, but a tattoo of the entire cast, as depicted in the film's original theatrical poster from 1986.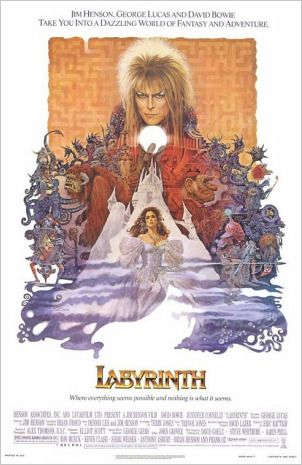 So. That's commitment. Which… is admirable. From what I've heard.
Via Ugliest Tattoos, who would get more tattoos if Jim Henson From 1986 agreed to design them.
Find original Labyrinth movie posters on Ebay
Enjoy this post? Subscribe to Great White Snark by email or by RSS.