You know why these Star Trek "red shirt" costumes spotted at Dragon*Con are so hilarious?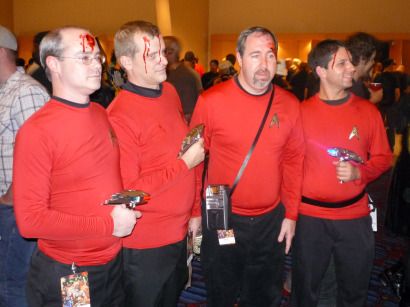 Photo Credit: Dot D on Flickr
'Cause no red shirt lives long enough to start balding.
Find Star Trek costumes on Ebay
Enjoy this post? Subscribe to Great White Snark by email or by RSS.