I heard some speculation that 2010's WonderCon costumes would feature a lot of Black Widow (of Scarlett Johansson in tight black leather in Iron Man 2 fame), Kick-Ass, and Airbender cosplay in honor of this summer's comic book movie slate.
But not so much. Instead, the costumes at WonderCon 2010 featured a lot of the usual: lots of creativity, impressive effort, and often-tragic use of spandex.
New challenge to myself this year: name as many of the costumes, as possible. Feel free to correct/help/judge me in the comments.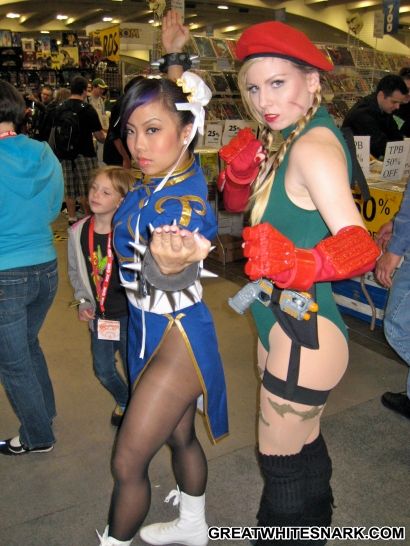 Cammy and Chun-Li costumes from Street Fighter. I'm showing you this one first to lull you into a false sense of security.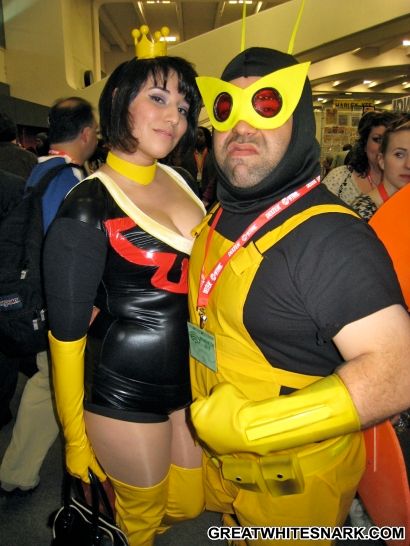 Henchman 21 and a crossplay Monarch (?) costume from The Venture Bros. I'm not 100% on my Venture Bros. knowledge, so help me out, here.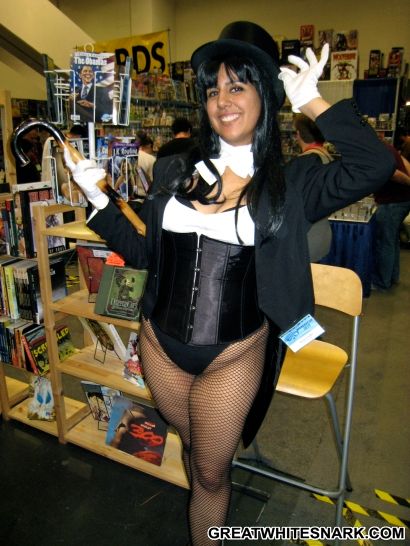 Zatanna costume. Good effort overall, but some better coverage of the pelvic area next time would be neat. Just saying. Respect the spandex, and it will respect you.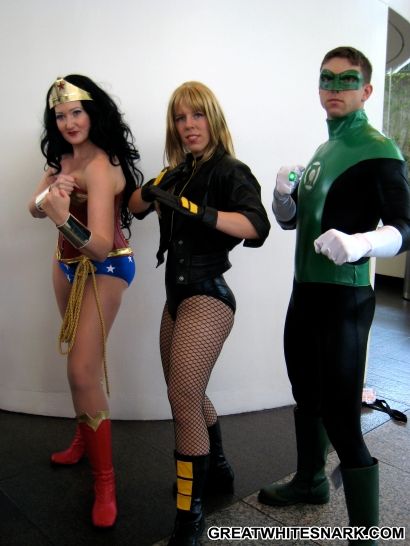 Wonder Woman, Black Canary, and Green Lantern costumes. From left to right, notice how you get increasing degrees of indifference.

Werewolf costume. Apparently not scary enough.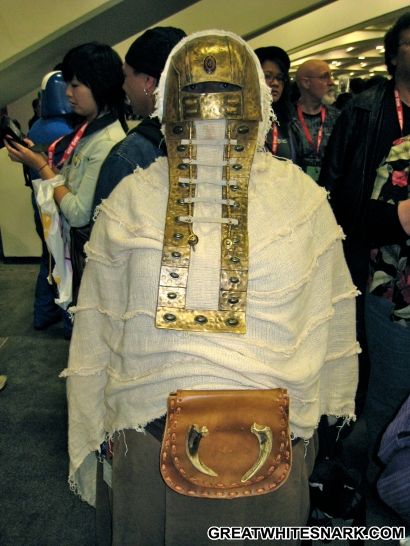 Tusken Raider Queen costume. So cool. So original. So entirely-hand-made. So not sure if this fits in existing Star Wars canon.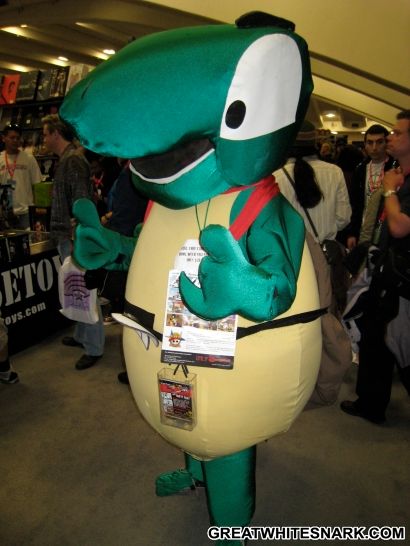 Teenage Mutant Ninja Turtle costume. Extra points for bulbosity. Bulbousness? Being round and big.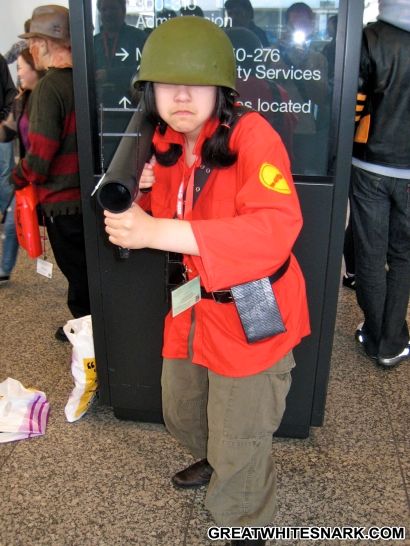 Team Fortress 2 Soldier costume. Spot-on crossplay; she pretty much nailed the character in spite of not being a stocky, grizzled dude.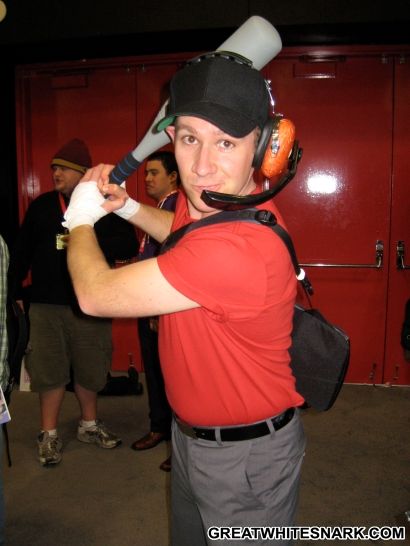 Team Fortress 2 Scout costume. Also nailed the character, but had the benefit of being a dude.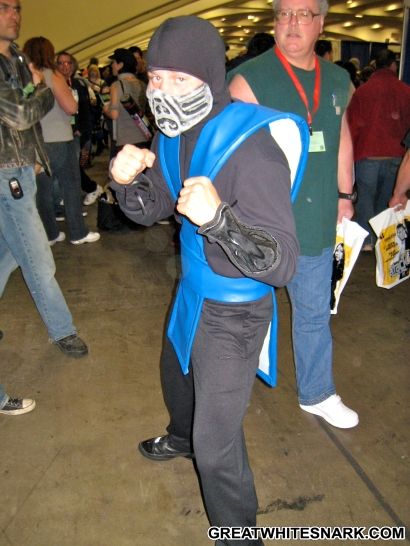 Sub-Zero costume from Mortal Kombat. Shook my hand after I took his picture. That's a first.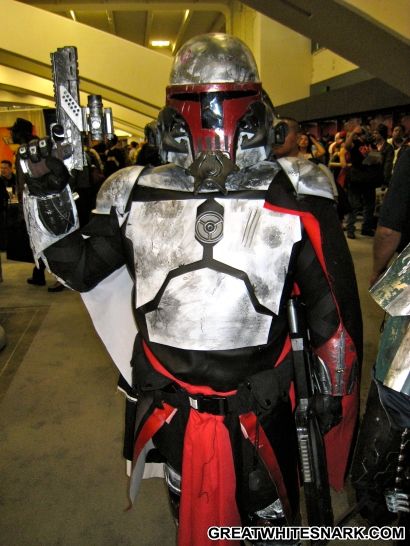 Custom Stormtrooper costume. I refuse to take photos of dime-a-dozen Stormtrooper costumes and variants, unless they're something really special. So congrats to this guy for winning my approval and stuff.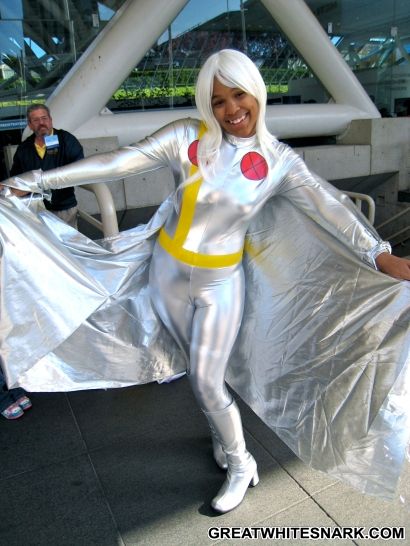 X-Men Storm costume. Way too happy to be in character, but excellent costume, nonetheless.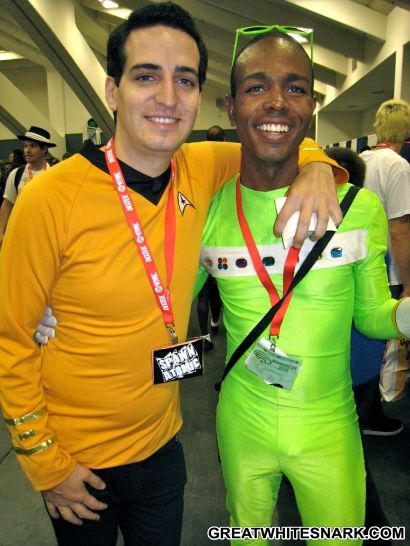 Star Trek and "Power Rangers parody" costumes. Isn't Power Rangers a parody of a parody of itself, already?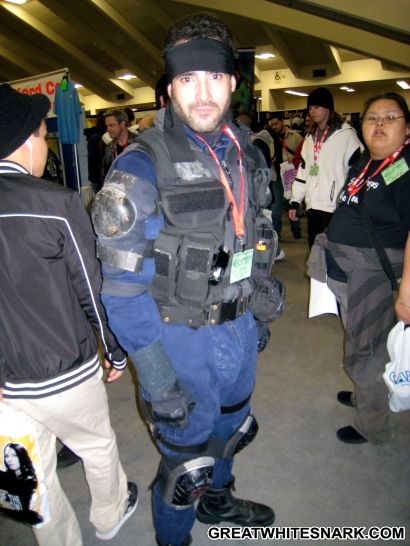 Solid Snake costume from Metal Gear Solid. Good costume. Not funny.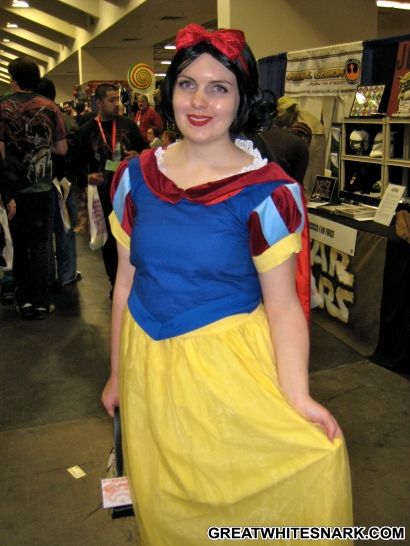 Snow White costume. Handmade. Great likeness. Super not funny.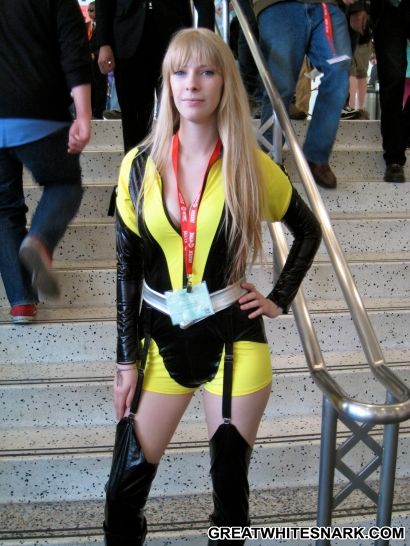 Silk Spectre II costume from Watchmen. Not-at-all-tragic use of spandex. [applauding]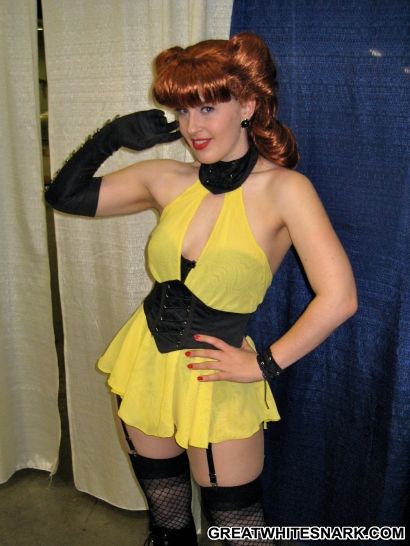 Silk Spectre costume. You haters of the Watchmen movie really need to focus on all the good things that it gave us.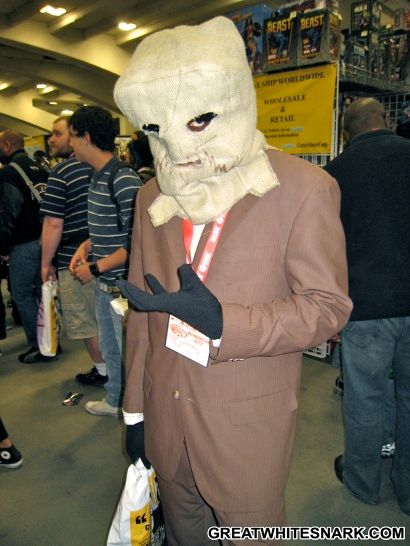 Scarecrow costume. Don't underestimate the cosplaying ingenuity required for wearing a brown suit and a potato sack with cut-out eyeholes.
Find sexy superhero costumes on Ebay
Enjoy this post? Subscribe to Great White Snark by email or by RSS.