Just because you can make a bobble head out of something, doesn't mean you should make a bobble head out of it.
Witness the Lord of the Rings Sauron Bobble Head, a.k.a., the "Sauron Wacky Wobbler," which happens to be completely lacking in the adorableness or hilarity (let alone "wacky"-ness) that you should expect from a toy figure with an over-sized head mounted on a spring.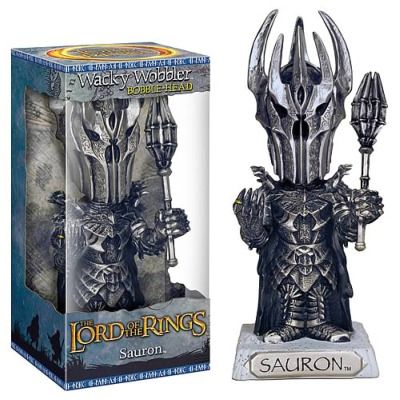 To be fair, I'm sure it bobbles and/or wobbles reasonably well.
Find Lord of the Rings bobble heads on Ebay
Enjoy this post? Subscribe to Great White Snark by email or by RSS.