So. That's a thing that exists.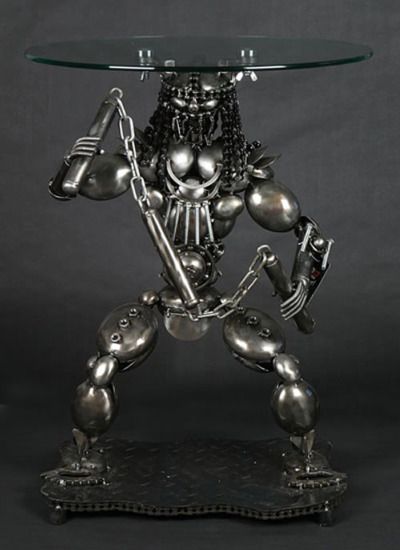 Instead of being available in different finishes or heights, the Predator lamp table is available with the Predator holding different weapons. In case, you know… you're skeptical that the Predator would use nunchucks.
Via Nerd Approved, who has strict rules against using nunchucks and handguns as furniture.
Find Predator costumes on Ebay
Enjoy this post? Subscribe to Great White Snark by email or by RSS.