Yeah, so… scarring your perfectly-good cleavage with permanent ink?
Still not a good idea.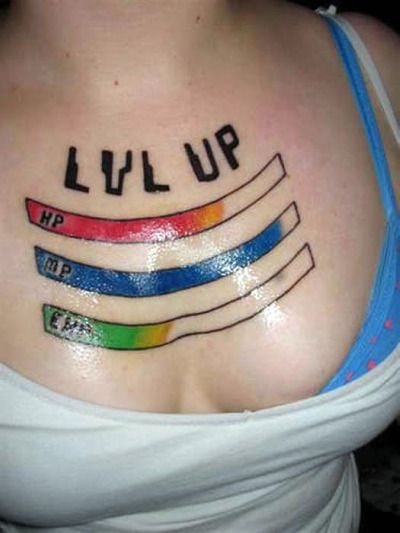 Via OniPepper, who doesn't mind the results of your poor judgment as long as you post pictures of them on the internets.
Find Nintendo t-shirts on Ebay
Enjoy this post? Subscribe to Great White Snark by email or by RSS.