Yes, this kid's Iron Man costume is ridiculously adorable. It's pictures like these* that I know I can post with minimal commentary and still earn your adoration and loyalty.
(If you're feeling shame accompanied by a buzzing sensation going up your spine… that's what my shameless pandering and mild condescension feel like.)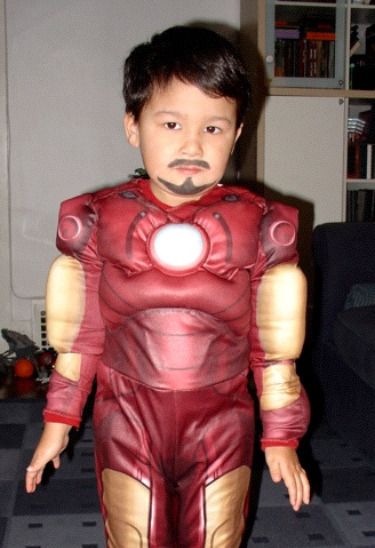 Via Awesomesauce, who once confused my shameless pandering and condescension with getting electrocuted by a Jewish grandmother.
* E.g., little kids dressed as super-heroes with goatees. The goatees are key.
Find Iron Man costumes on Ebay
Enjoy this post? Subscribe to Great White Snark by email or by RSS.