Listen, I don't want you Star Trek fans to think I'm posting this tattoo of a Stormtrooper spanking Captain Kirk* just because I love to (a) belabor the clear superiority of Star Wars over Star Trek and (b) antagonize you.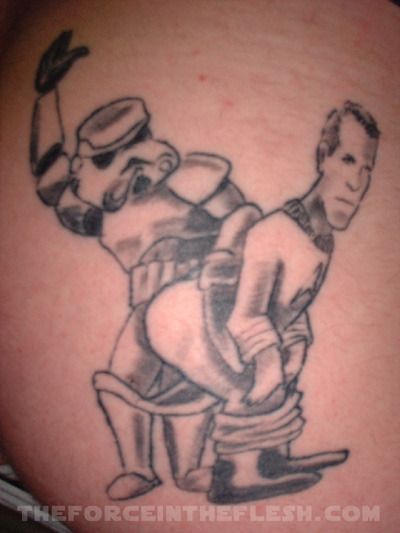 I want you to know that's exactly why I'm posting this tattoo. HAAAA!
Via Force in the Flesh, who doesn't realize he will someday share the name of a Star Wars porn parody.
* Giggle.
Find Captain Kirk costumes on Ebay
Enjoy this post? Subscribe to Great White Snark by email or by RSS.