Good news: for anyone who couldn't quite grasp the scientific simplicity of the Geek/Nerd/Dork Venn diagram, here's the difference between nerds, geeks, and dorks explained by comic characters.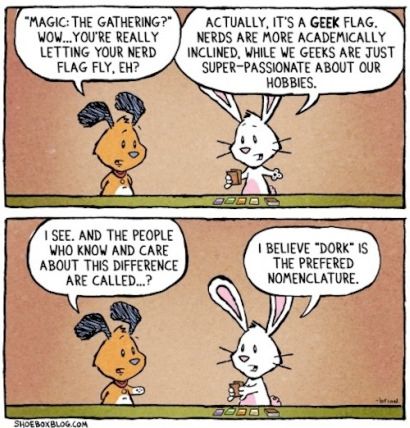 This Chuck & Beans comic from Shoebox Blog comes via Gizmodo, whose inner nerd has outwardly dorky tendencies.
Want more comics about nerds and geeks? Check out one of the all-time-great compilations of comic strips for and about nerds and geeks in xkcd: volume 0.
It's a collection of fan-favorites from the uber-popular xkcd webcomic, with plenty of additional doodles and notations in the margins from author Randall Munroe, a former NASA roboticist and best-selling author. So good. So nerdy.