Did someone mention that we haven't seen a cake on GWS for a while? No?
Well, you damn well should have mentioned it. Almost makes me wonder if you're paying attention.
Anyway, cake-quota-filling comes by way of this World of Warcraft dragon cake by MeMe's Treat Boutique, formerly of Plo Koon Star Wars cake fame.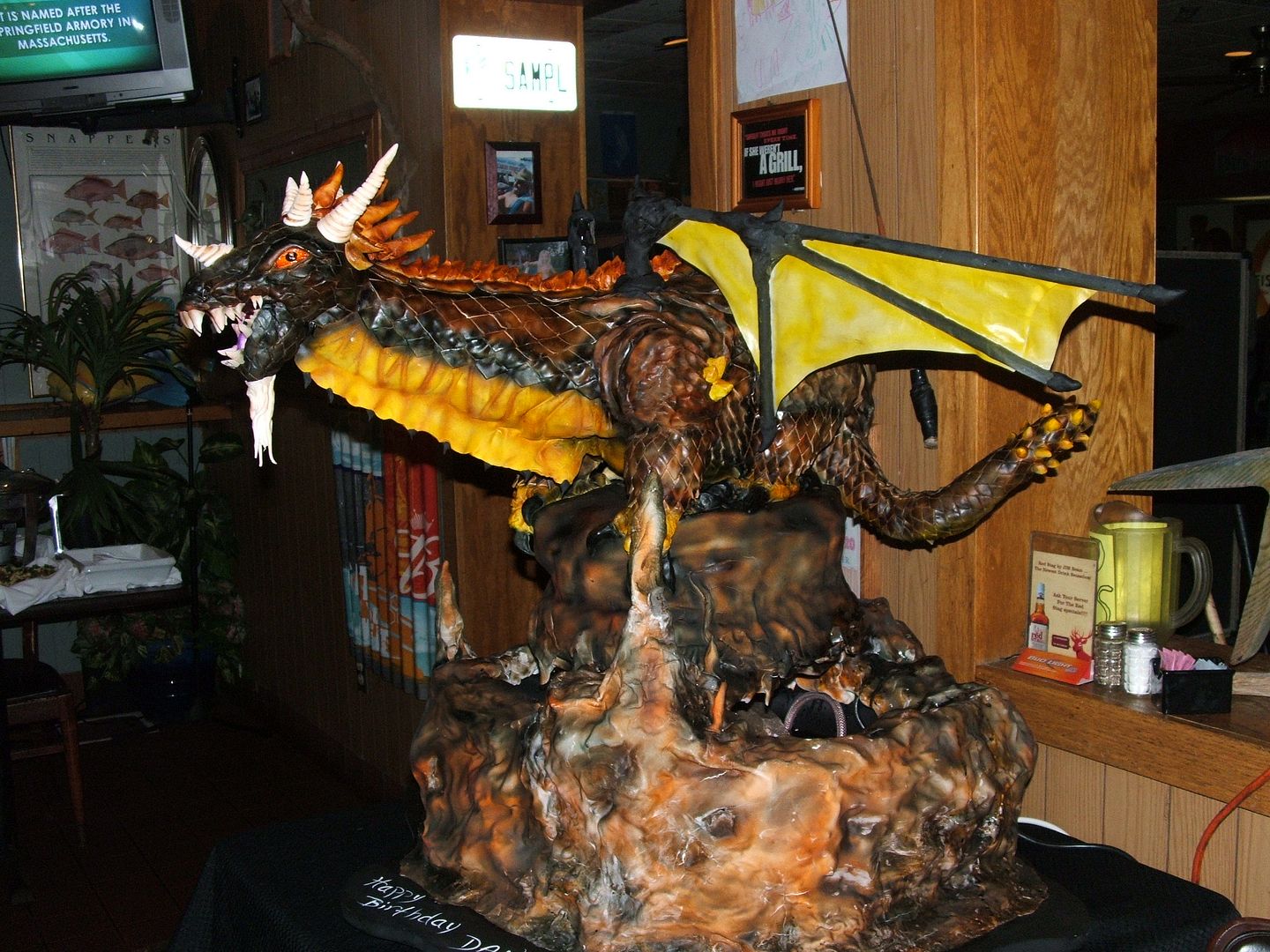 This cake was made by my husband, Eric Woller, for his son Dan's 17th birthday.  The dragon was inspired by Sartharion of World of Warcraft.  The cake stood approx 32″ tall and had a 48″ wing span.  Sartharion was perched on a lighted lava pool and the flavor of cake was Dan's favorite "High Voltage"…orange cake spiked with Red Bull energy drink.
Yes. What would a WoW cake be without a Red Bull injection and an absolute slathering of sugar-rich frosting. I'm sure this cake will power Dan and his friends through many, many sleepless hours of marathon WoW-ing.
Find World of Warcraft action figures on Ebay