Quite a bold choice to show up to the first ever Chicago Comic & Entertainment Expo (C2E2) in this Mojo costume–not an easy costume to pull off.
But with arms like that, the options were pretty much narrowed down to this or a costume of this lady from Jabba's palace.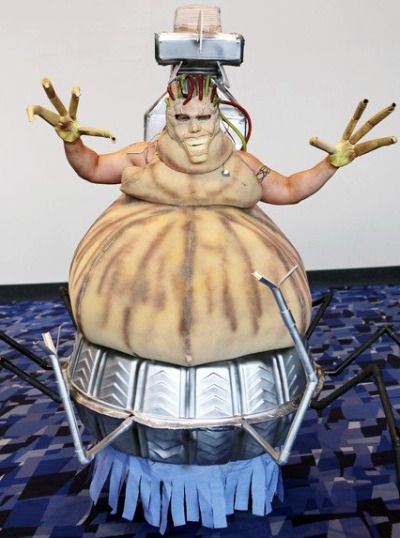 Via Comics Alliance, who was too distracted by arm flab to notice that I ended my first sentence with a preposition.
Find X-Men costumes on Ebay