You know what I like most about this Street Fighter skull tattoo?
I'll never have to waste time getting to know this guy only to find out that he has incredibly poor judgement. He has literally painted a sign on his head. Save me the time, people!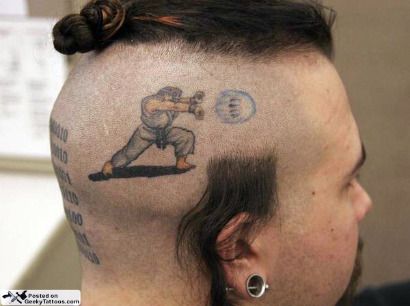 Via Geeky Tattoos, who once thought about getting a skull tattoo, but was foiled by the contradiction between "thinking" and "getting a skull tattoo".
Find Street Fighter costumes on Ebay