With the LOST series finale quickly approaching, it seems like an ideal time to bring your attention to the grossly-misguided (and terribly-entertaining) enthusiasm of some of the show's fans.
5) Tattoo of Desmond from LOST Looking Less-than-Chipper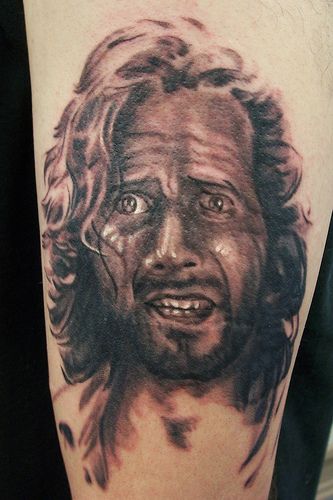 Photo Credit: templeemc on Flickr
Yes, I know the ladies love a guy with a sense of humor, but getting a tattoo of Desmond with a hilariously-exaggerated look of dismay on his face doesn't count.

4) Sickly Dharma Initiative Tattoo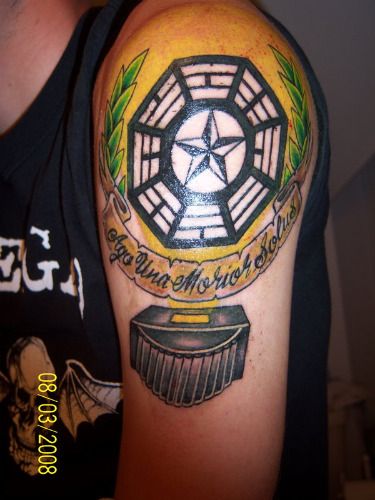 Photo Credit: DannyHavok89 on deviantART
Sadly, this Dharma Initiative tattoo appears to have been consumed by a thick cloud of jaundice.
3) LOST Knuckle Tattoo with Bonus Locke Tattoo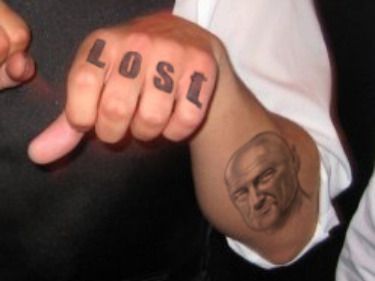 Photo Credit: robwaterman5 on Flickr
"Hey, look at me, I'm in a gang. Not so much a street gang. But a gang, nonetheless. You know… one of those gangs of nerdy white people who gather around chips and dip on Wednesday nights to watch a TV show and then obsessively dissect every episode on online forums. One of those gangs.
Oh, and I've got a tattoo of an old man on my forearm. Which will definitely age well."
2) Ill-Conceived Placement of a LOST Numbers Tattoo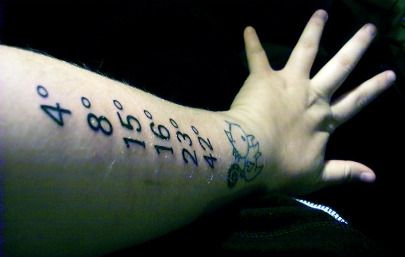 Photo Credit: tekdotnu on deviantART
So, this guy who tattooed the LOST numbers on his forearm in serial-number fashion?
Guessing he's not a Jew.
1) Weeping Shannon Rutherford LOST Tattoo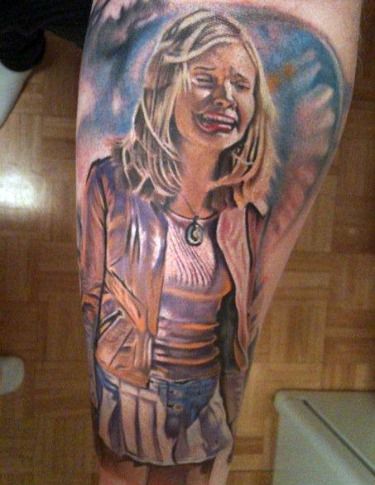 Via Ugliest Tattoos
There's nothing like a crying woman to kill a man's libido. Which makes me wonder what this guy has against his own sex drive.
Find McFarlane Series 1 LOST figures on Ebay