Recently images of a lightsaber-wielding Batman fighting Darth Vader and then a shark tickled the point-and-giggle-gleefully glands of geeks all over the internets.
Now, in an unabashed attempt to Win the Internets, Liz Marek of Artisan Cake Company (formerly of Star Wars cupcakes fame) has combined Batman, Darth Vader, lightsabers, and sharks with a cake.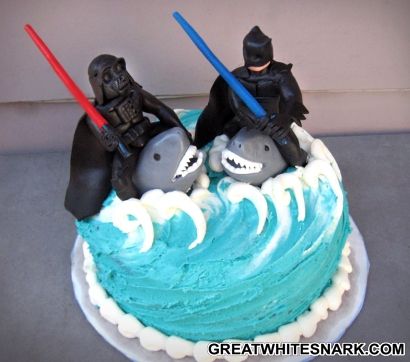 This cake was made for my super nerdy husbands 26th birthday. All his friends where very confused lol. Guess they have lives or something and don't follow internet memes
Thanks to Liz for sharing the pics and deets on this frosted glory. And for capturing my good side. WHICH IS ALL OF MY SIDES.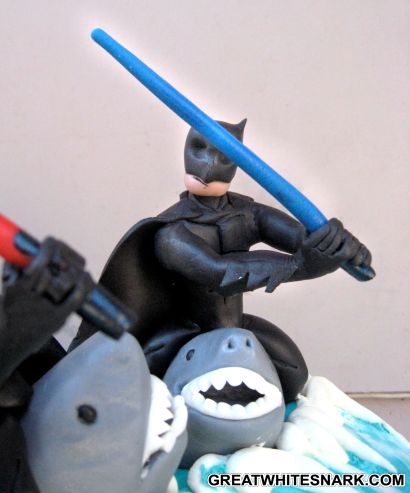 Find custom Batman figures on Ebay