These Diva Plavalaguna and Leeloo costumes from The Fifth Element remind me of something I've wanted to express to cosplayers many times over the years: please know your limits.
Whether it's the limits of a tube of face paint, or the limits of spandex.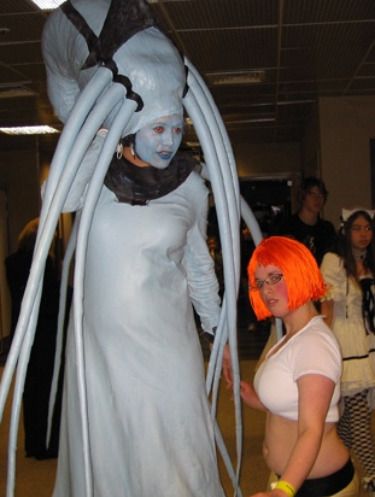 But especially the spandex.
P.S. Leeloo is a Supreme Being. She does not require spectacles.
Via The Robot's Pajamas (link NSFW), who rigorously tests the limits of spandex every day.
Find vintage The Fifth Element posters on Ebay