Some delightful nut who calls herself "The Horse Tailor" actually crafts geeky costumes for horses, clearly with no regard for the nobility of those animals. Or for intellectual property rights, for that matter.
Behold the Batman costume. And a horse whose spirit has been broken.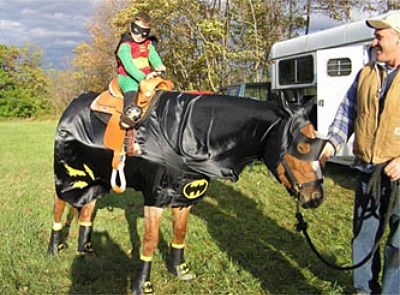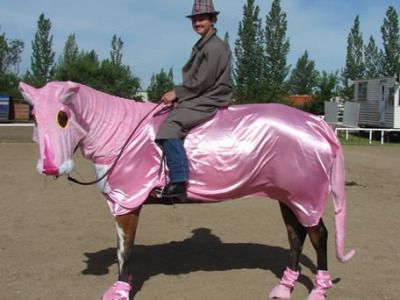 The Pink Panther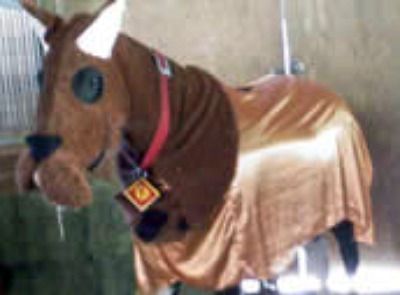 Scooby Doo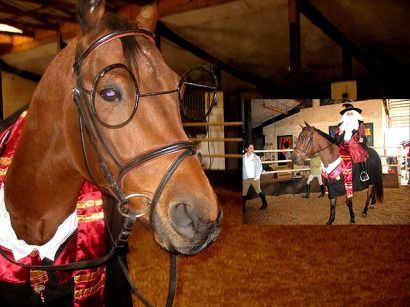 Harry Potter
When it comes to nerdy costuming, I'm used to throwing around words like "cosplay" and "crossplay." I almost used the term "horse-play" in the context of this post, but I think that means something else. Something that will get you arrested in every state that isn't Alabama.*
* Unverified. I am not a lawyer.
Find Batman costumes on Ebay