This Batman cake features the one special weapon you rarely see Batman pull out of his utility belt: CRAZY EYES.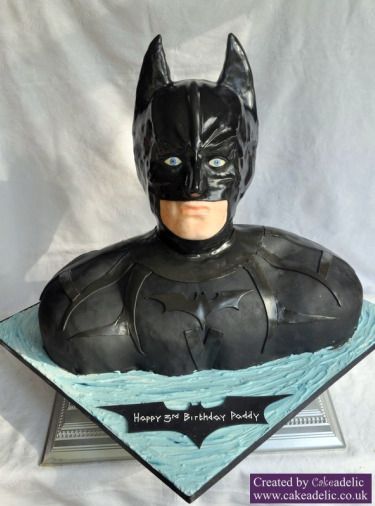 By way of Cakeadelic, whose humility burns with the intensity of a thousand self-congratulatory suns:
This fab cake is a life size head and shoulders of Batman, complete with cape and body armour. It is a real WOW! cake, people are amazed and it is as delicious as it looks.
Find vintage Batman action figures on Ebay