Yep, that's a tattoo of Chewbacca in a tuxedo.
Who apparently tried to find work as an extra in the prom scene from absolutely any movie in the 1980s.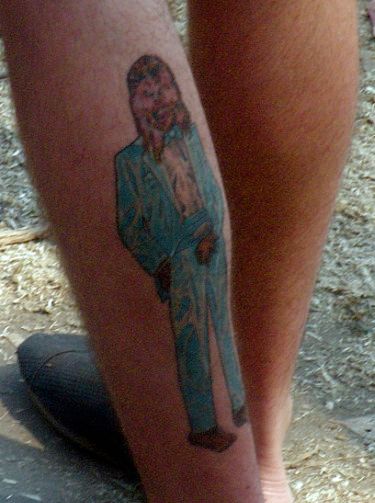 Via Ugliest Tattoos, who always lets the Wookiee win. Except when that shaggy bastard needs to be taken down a notch.
Find Chewbacca costumes on Amazon