Adorbz TMNT soap, courtesy of Geek Soap:
…as usual, they are made from 100% all natural ingredients and are completely vegan friendly, as you've come to expect from GEEKSOAP. They will be scented with a refreshing lime mint fragrance.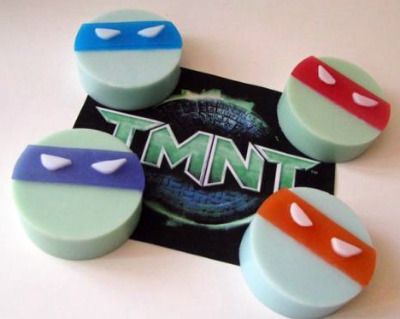 Delightful. And not just because I like the idea of getting ninja-clean.
I also like my, ahem… business smelling of lime-mint. Because encountering my business should be at least as pleasant as thinking of a tropical drink. (I'm all about consideration. To visitors of my business.)
Via Unique Daily, who will not eat the soap, even though it's vegan and lime-minty-fresh.
Find vintage Ninja Turtle soap on Ebay