Sure, I could see how some folks would pony up for a Comic-Con-exclusive $40 plush Hellboy.
But for one with the face of a cartoon Jack Skellington and the feet of a baby koala? You toy-collecting geeks will have to explain this one to me.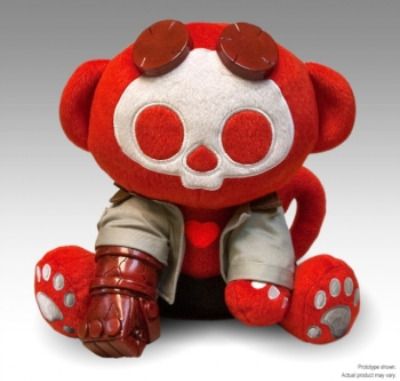 Via Plastic and Plush:
The Toynami SDCC booth will have a number of plush exclusives, including the Skelanimals/Hellboy collaboration: Marcy Hellboy Plush. This one is limited to a run of 1,000 pieces.
Find plush Hellboy on Ebay