An adorable little girl in a Chun Li costume from Street Fighter.
That sound you're hearing is the breaking of your will to resent me in spite of your mild disgust with my obvious pandering with this unreasonable dollop of adorbz. (Sounds a bit like dolphins crying, doesn't it?)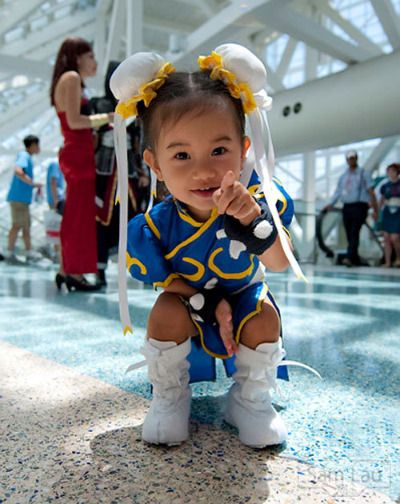 I think we can all agree that 2009's Street Fighter: The Legend of Chun Li would have been ten times as successful with an all-toddler cast, a la Muppet Babies.
Via Kotaku, who thinks Street Fighter would have been ten times the film if it was actually a movie about Muppet babies.
Find Chun Li costumes on Ebay