Four-hundred of these mini (4-inch-tall) Star Wars cereal boxes will be handed out at random times during the "Star Wars collecting" panels at Celebration V from August 12-15.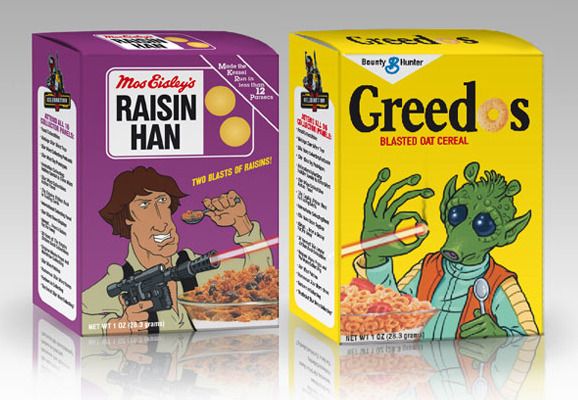 While I'm glad to see Jabba and the Wampa got their dues, I feel like Admiral Ackbar was born to pitch cereal. ("It's a trap! Of golden, delicious flakes!")
Via StarWars.com:
Chris Georgoulias led the effort working with collectors, sponsors, and artists, who contributed to the concepts, funding, and artwork of this completely fan-sponsored giveaway. There are sixteen mini cereal boxes to collect… one for each panel, and they are exclusive to Celebration V!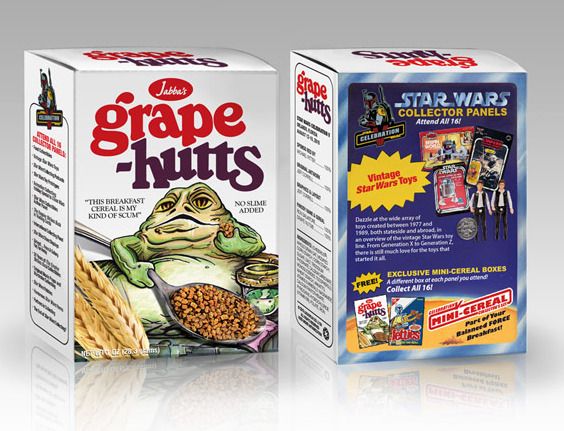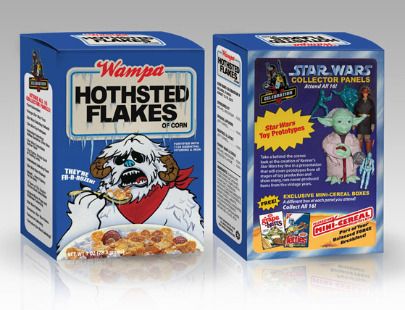 Find vintage Star Wars cereal boxes on Ebay